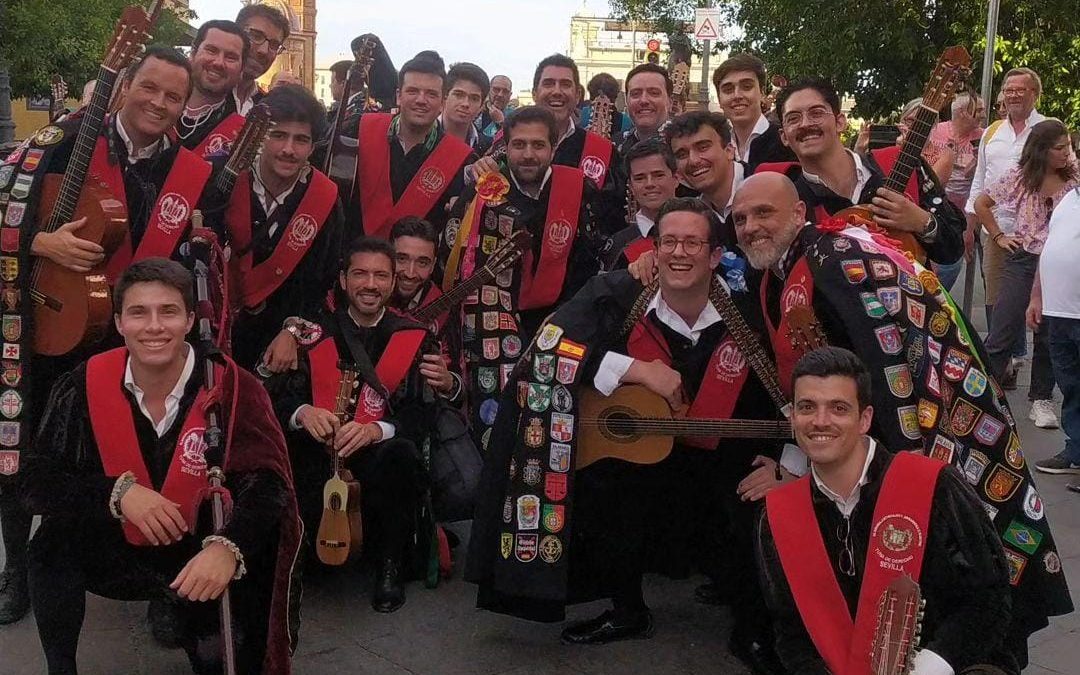 Tradition, elegance and recognition. Founded on 19th March of 1961, Derecho de Sevilla is one of the most featured in the world of "Tunas", where stands out an enormous list first awards, 3 albums, and numerous songs composed and written by our members, singed all around the world, that, were, are and will be a way of transmit our values and our heritage, both human and musical.
During more than six decades, various generations of students, lovers of music and adventures, have not just been singing to balconies and all along the streets, but we also collect many trips, appearences in television and making of this beautiful tradition quite an art.
This september, Derecho de Sevilla will participate in Eindhoven for first time, bringing with us the way and the style from all those who began in the widest faculty of Seville and having the pleasure of being the largest tuna from Sevilla, a city where the tuna is an essential part of it, and Derecho, the best embassador possible.
Tot Gauw!