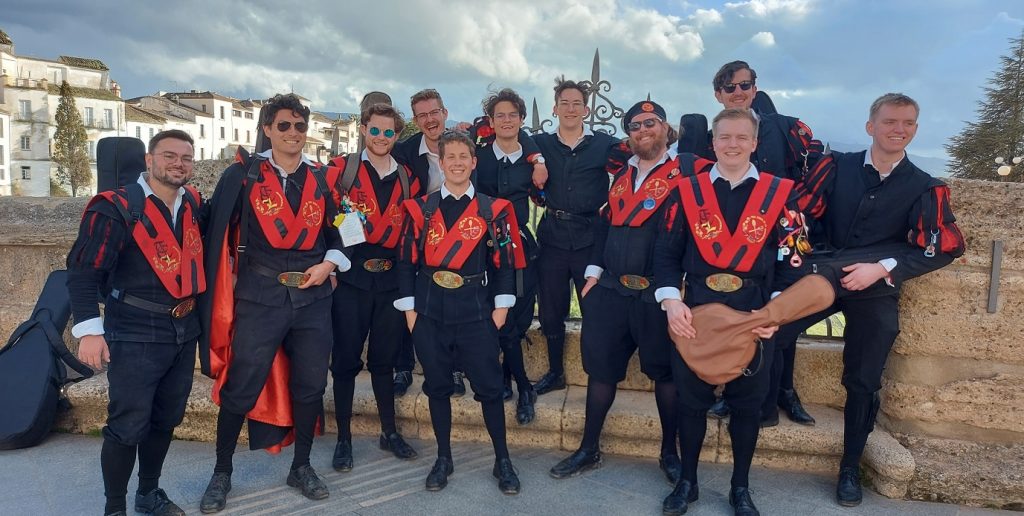 Tuna Ciudad de Luz (TCL) is a student music association from the Eindhoven University of Technology. Founded in 1964, TCL is the oldest Tuna group outside of Spain and Portugal.

During a holiday on the Costa Brava, a group of students from the Eindhoven University of Technology first became acquainted with a Tuna. Upon returning to Eindhoven, they came up with the idea of having fresh first-year students sing some Tuna songs to a prominent lady as part of their initiation. Both the creators and performers became enthusiastic, and the Tuna Ciudad de Luz (Tuna of the City of Light, Eindhoven) was born in 1964. Since then, the Tuna has become a well-known and unique phenomenon in Eindhoven.
What began as a joke, with the Eindhoven Student Corps challenging themselves to perform a traditional serenade, turned out to be incredibly successful, and the participants never looked back.